Contact Info
Club Manager
TWC Director
Pius X Head Wrestling Coach
---

2019 - 2020
Wrestling Team Poster
---

2018 - 2019
Wrestling Team Poster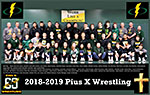 ---

2017 - 2018
Wrestling Team Poster
---

2016 - 2017
Wrestling Team Poster
---

2015-2016
Wrestling Team Poster
---
2014-2015
Wrestling Team Poster
---

2013-2014
Wrestling Team Poster

---
2012-2013
Wrestling Team Poster
---
2011-2012
Wrestling Team Poster
Welcome new visitors! If you do not find what you are looking for, please let us know.
2020 Pius Letter Winners
---
NCPA ACADEMIC ALL-STATE AWARDS
The Nebraska School Activities Association (NSAA) is pleased to announce the student recipients of the Winter 2019-20 Nebraska Chiropractic Physicians Association (NCPA) Academic All-State Awards. Since 2006 this NSAA Award Program has recognized students who meet the criteria for nomination by their school in the season of their activity. Each year the NSAA and the NCPA recognize students during Fall, Winter and Spring Seasons who are nominated by their schools for their individual academic excellence, leadership and significant contributions in their NSAA activity.
Congratulations Pius X Wrestlers Luke Andres and Kyle Dolan!


---

Congratulations to Lincoln Pius X State Wrestling Qualifiers
Evans Fuchs (18-12) placed 4th

Garrett Beeck (20-14) placed 3rd

Luke Andres (24-15) placed 3rd

The Lincoln Pius X Wrestling Team placed 6th at Districts


---
Congratulations Cornhusker State Games Competitors!
| | | | |
| --- | --- | --- | --- |
| Zach Faust | Hector Mora | Evan Fuchs | Zane Faust |
| Freestyle 2nd | Scholastic 2nd | Greco 1st | Freestyle 2nd |
| Takedown 3rd | | Freestyle 4th | Takedown 4th |
| | |
| --- | --- |
| | It has come to my attention that a large collection of Pius Westling photos can be viewed on Chuck Fricke's Shutterfly account. Check 'em out! View Wrestling Photos |
Parent's Guide to Youth Wrestling (second edition)
Parents...This is the #1 source of information for
those new to the sport. Get answers to questions
like these:
What makes this sport so different and unique?

What effect might it have on my child?

What about weight cutting and cauliflower ear?

Is my child really cut out for this sport?

What equipment is needed?

How does competition work?
Click on picture to the right to download/view the 2005 Parent's Guide to Youth Wrestling. File size is 2.5MB
What can we expect to see on this site?
I want to make the website the focal point for information about the club. Wrestling forms, news, travel plans, maps, cancellations, and of course PHOTOS. As I find time to get this project going, I want to get photos of each wrestler online. I will also try and follow the Pius wrestlers as well. How much information posted on this site about Pius wrestling will depend on the interest generated.
Why Wrestle?
Wrestling prepares a person to fight the game of life. The wrestler is the one athlete that must meet their opponent and do battle completely on their own; no one can substitute; no time outs are possible. You have no one to check, screen, block, or assist you in any way; there is no one to blame for your mistakes. When you win, you must show quiet pride and modesty; when you lose, the responsibility is yours. Wrestling is a special sport. In other sports, when contact is made they blow a whistle to stop the action; in wrestling when contact is made, we're just getting started. No sport requires more sacrifice then wrestling. The individual, through self denial, offers more of his character than can ever be explained here. It is something you carry with you throughout life, and through every trial, test, and tribulation.
Welcome to the Thunderbolt Wrestling Club website. I am happy to be a part of the Thunderbolt team and I hope you enjoy the site.
-Joe Power-
For the latest schedule information, click on the Calendar tab on the menu bar above.
Club Info
Thunderbolt Wrestling Club
Lincoln, NE
jer@bccine.com
Coaching Staff Volunteer
Matt Graeve